Hi, all at PAWS!!!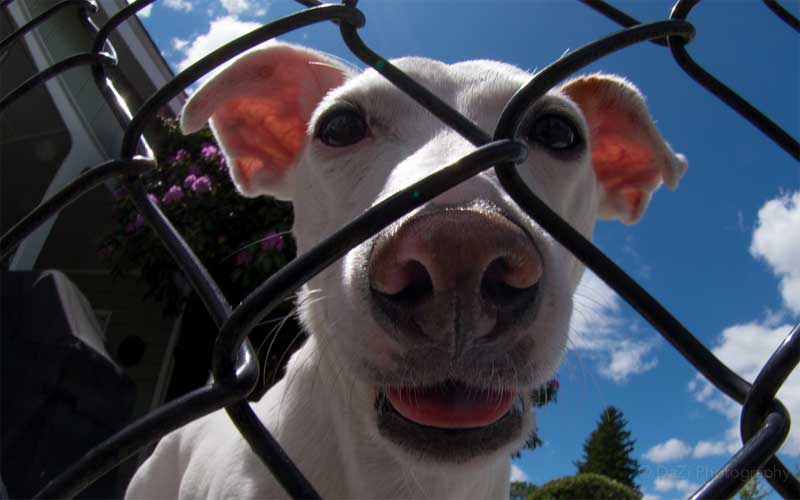 You remember me, my name was "BOO", although kind of a cute name~I prefer the title of Enzo. My parents always wanted an Enzo, it only took a few days for them to know I would fit the name. I know PAWS gave me awesome care for the long time I was there. I am the perfect example that you can't judge a dog while in his cage, I acted a bit crazy at times, but that is because I have soooo much energy to make my days fulfilled. I jump really high, I can catch balls & frisbees airborne, I have a fenced-in yard that I keep watch over for rabbits, squirrels, chipmunks, moles, and the always near, neighborhood cats. I am a silly man too. My parents feel just when they think I can't be any cuter, OR smarter, I fool them.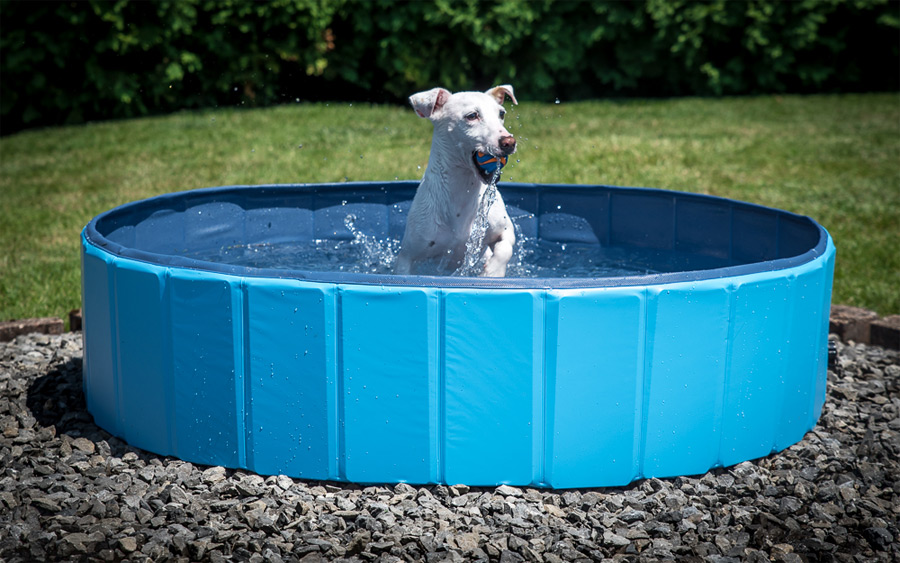 They even bought me a pool! What a joy it is on hot days to jump in and cool off, balls are totally required for this. : )
Whether inside or out, I am the notifier of all that is happening, even if it is far in the distance, I know who is coming, when my neighbors get a package delivered, when the garbage gets picked up, and EVERY DAY when the mailman arrives. PRETTY COOL am I!! Sometimes, I can be quiet and laid back, but that only happens after much-needed exercise and activity. I hit the jackpot of what life should truly be like for a special little guy like me. I teach my parents just like they teach me, I learn quite quickly!! I am certainly loved and well taken care of at every level. And, I have been told that I have "MAGNIFICENT" ears! Thank you, Ellen! ; )

Thanks to everyone at PAWS who knew I needed that second chance, and to the people that dumped me, you snooze, you lose...
LIFE…IS…GOOD!!!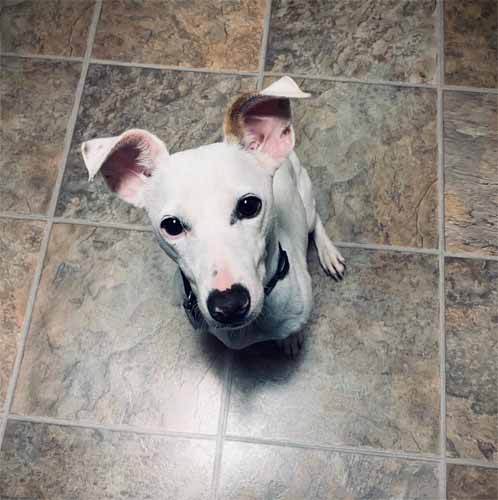 Luv,

Enzo Vincenzo Rigatoni Zingone