Adopting
About Adopting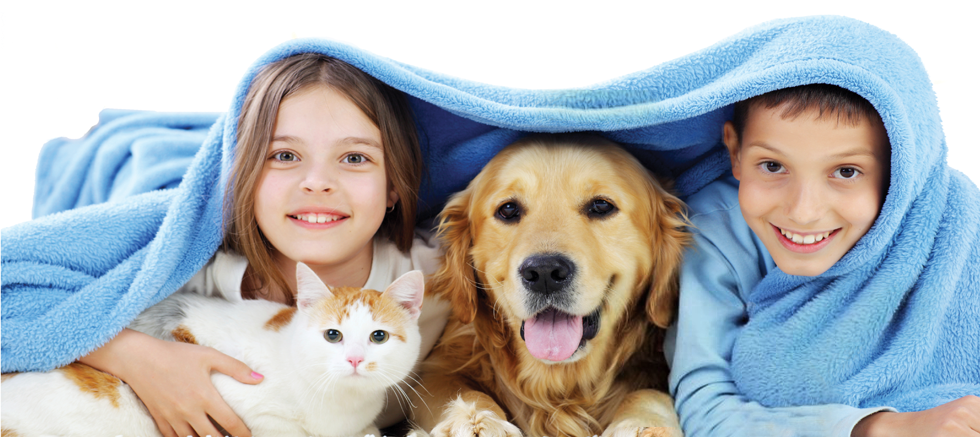 In the Heart of Warren County, Pennsylvania, the task falls on us, friends, and members of our community who support Paws Along The River Humane Society to provide a facility for our animals, many of who have suffered from abuse, injury, and neglect. They all need a home!
We welcome into our family the arrival of each and every new animal that temporarily calls PAWS "home." As we develop relationships with them, we try to "match" their personalities to those in their new permanent homes.
They are family!
With your help, PAWS will continue to be a place for animals of all kinds to find healing and caring- for a long, long time to come.
Thank you for considering adopting a pet from PAWS! Not only will you enjoy and benefit from adding a pet to your home, but you are also giving a deserving friend a second chance. You'll make a new friend for life – and save a life.
How to Adopt
PAWS specializes in helping you find a perfect "MATCH." We take time to get to know what you are looking for, your preferences, your lifestyle, and your household so that we may guide you in choosing your new pet. Before you get started, be sure you can answer "yes" to these questions.
Are you at least 21 years old?
Do you have a valid photo ID? (Please bring that with you)
Do you live in a place where pets are welcome? (If you rent, please ask your landlord what is the pet policy) Click here for Renter Info
Are you willing and able to care for an animal for his or her lifetime, investing time and money in things like feeding, grooming, training, and exercising your pet; purchasing supplies, and providing regular veterinary care?
Before you begin the adoption process, first think about what you want in a pet and whether you are ready to bring one into your life.
The Adoption Process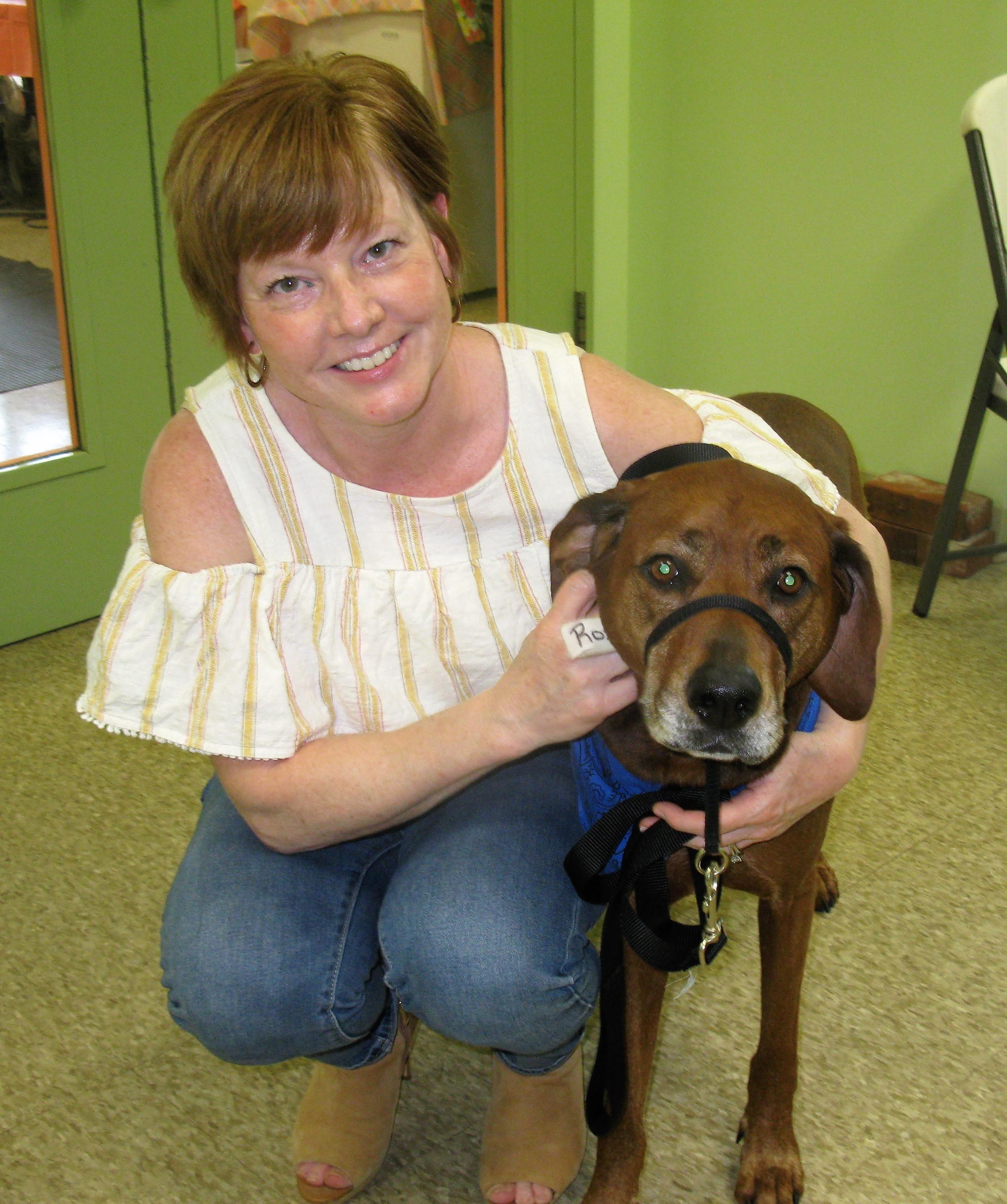 Our unique 8-Step process has proven undeniable in our adoption success rate. By following this practice we have achieved a 97% success rate of our pets finding permanent homes!
Step 1. Complete the Pre-Adoption Information Questionnaire. This form helps adoption counselors gather important information in finding your perfect match. We may not have what you are looking for today. However, with a completed form we can contact you when we get a pet that meets your specifications.
Step 2. Photos - We require a minimum of 5 photos of your home inside and out. This will allow us to see where the pet will live. Photos must be of entire rooms, not parts of a room or an item in the room. A kitchen, living room, and/or family room or any other areas the pet will be permitted will give us insight as to what your home will provide. If you have an outside fenced area, please include it. A photo of the front of the home and the back of the home and yard is appreciated. In order to meet with an adoption counselor, all your paperwork and photos will need to be submitted prior to your visit with our pets.
Step 3. Meet the Family - All members of the family or people living in the home will need to visit and be introduced to the new pet. We will accommodate your time and schedule as much as possible. Families with children may want to visit first without the children and then return. Current dogs in the home will also need to have a meet and greet with the adoptable pet. This is its own process and one we take seriously. We avoid the "pet-shop" way of adopting and hope you can understand that we take our time to help in finding your MATCH. Our process, in-depth as it may be, is the reason we have a 97% success rate of permanent adoptions and pets staying in the home.
Visit with our Pets. An appointment is scheduled for you and your family members to meet with us. We want to take as much time as needed to show you potential matches. We use your Pre-Adoption information form to begin our adoption visit. An adoption counselor MUST and will spend time with you and your family. This is the time we gather information and discuss the temperaments and needs of pets we have that may match your situation and family. We specialize in knowing our animals. Please trust us to help in this process. We realize our process may not be for everyone, but for those who want a more hands-on approach and guidance; this can be an enjoyable and educational bonding time for everyone. Click here for pets available for adoption.
Step 4. Pets and People - Our goal is to adopt only pets able to live with people and pets. Each pet is evaluated, temperament tested, and all health and behavior issues addressed. All the information we gather is given to potential new owners. We want you to know and understand matching to you is our first priority. You can be assured that all information and care is given to the pet you choose. However, remember animals can react to different situations. So be patient and give them time. AT TIMES MORE THAN ONE PERSON IS INTERESTED IN ONE PARTICULAR PET. OUR FIRST PRIORITY IS TO CHOOSE THE BEST SITUATION OFFERED FOR EACH PET WHENEVER POSSIBLE. We do not use the first-come-first-serve method of adopting. We look at each situation and give everyone consideration. However, the first person completing our survey indicating a particular pet will be given first consideration. We always have great pets for adoption and can help you find another match. Please consider looking at more than one.
Step 5. Processing Your Pre-Adoption Questionnaire - If you are a renter, we must contact your landlord in order to confirm permission to take a pet into your home. We also contact your veterinarian for current and past pet records. You must sign authorization on the Pre-Adoption form and in some cases, your vet may require you to release those records to us. Please call ahead and give them permission. A veterinary reference is required for adopters living outside of Warren County. This information is vital to our adoption process as it gives an indication of past ability and commitment to providing veterinary care. Rabies vaccinations for dogs and cats already in the home must be up to date and any dogs must have a current license before final adoption. If you are moving, or have just moved, please return when you and your home are more settled. We are looking for permanent, established homes for our pets.
CALL US! Because of limited staffing and busy phone lines, we remind you to call us and leave a message if you haven't heard from us.
Step 6. Waiting Period – We call this "think time." Take some time to make this big decision and commitment. This is an important time in our adoption process. What pet best works for your family and home? It can't just be about the "look" and breed. It has to be what you can physically and financially care for at this time in your life. Our adoption counselors will process your information and make a decision about the match. PAWS makes the final decision on who will adopt from us based on what best matches our pets. We reserve the right to refuse an adoption at any time during the process.
Step 7. "Pet Visit" Scheduled – Unlike some shelters and rescues, Paws does not adopt the pet out right away. Our unique process has proven undeniable in establishing our 97% success rate for adoptions. After a pet is selected and the adoption is approved, we schedule a "Pet Visit." This is the time to take a pet to your home for 12-15 days (for free!) to see what the pet will be like in your home. You can't know how a pet will behave in a home setting from seeing them in the shelter. Crates and condos are offered for our trial period and overnight bags are packed and sent with the potential new owner. Every effort is made, and instructions are given, to help make this a successful adoption. At times, pets need to be returned due to unforeseen circumstances. We take these opportunities to move forward and learn more about the pet from their experience in a home. We check on the progress during the pet visit and when all behavior and health issues are addressed, the adoption is scheduled.
Step 8. Adoption Day! Adoptions are done in person or in the mail if out of our area. A post-adoption phone call or email will follow in 90-120 days to check on the continued progress of our pets.
Adoptions Include:
Temperament testing/reports provided
Veterinary exam/spay or neuter
All health issues addressed and treated
Deworming
All vaccines updated
Lyme and Heartworm testing
Bath/ grooming, nail trim and brushing
Free "Pet Visit" in your home for 12-15 days
All health records provided at time of adoption
Feline leukemia testing
Current Warren County Dog License (Warren County residents)
Adoption Fees
PAWS is a non-profit organization and depends on our adoptions as one source of funding for our work. The process of preparing homeless pets for adoption involves many staff, volunteer time, and resources for their medical needs. We provide healthy food, safe shelter, lifesaving medical care, behavioral training, exercise, and enrichment, and at times, foster care.
When you adopt from PAWS and pay an adoption fee, you help us continue to care for other animals in our community who need us. If additional veterinary care, such as surgery is needed, those charges may be added in addition to the adoption fee to help defray costs to the shelter.
Kittens & Cats
$95 and up
Cats 6 Years +
$75
Senior Cats 6 Years and Over
Puppies & Dogs
$250 and up
Dogs 8 Years +
$200
Senior Dogs 8 Years and Over
Declawing: The cats must be under the age of two years old and only the front paws will be declawed. This procedure will be done at the time of spaying or neutering to reduce stress on the cat. Additional fees will apply for this procedure.
Additional veterinary services available: Dewclaw (dogs), declaw and any x-rays requested, Lyme vaccines, Microchips, and any other medical treatments as directed by our veterinarians.
Adoption Requirements
All family/household members must come in person to Paws Along The River Humane Society in Warren for an adoption appointment. We do not "hold" pets for anyone. We welcome the opportunity to adopt to persons living outside the Warren, PA area.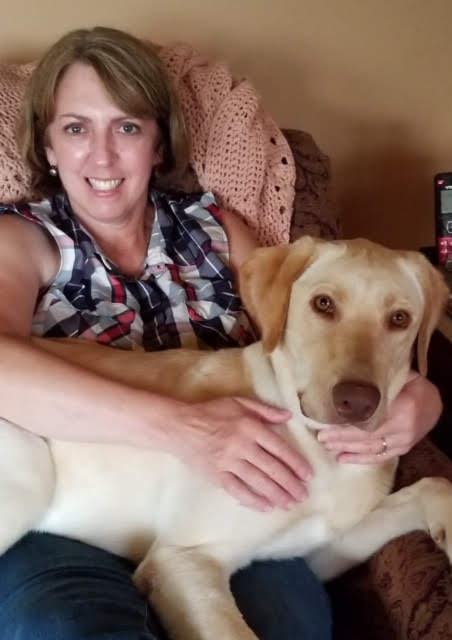 We require photos of your home inside and out. We are asking for 5 photos; 3 photos of entire rooms the inside of the home, (entire rooms only) and two outside photos, one photo of the front of the home and one photo of the back of the home. Photos of any fenced in yard areas would be welcomed. These photos will help our adoption team understand where the pet will live.
We are extremely caring and take time to get to know all of our pets and we want to match them with their new owners. We avoid the "pet-shop" way of adopting and try to have potential owners think about what they want and are willing to commit to. Consider the size, temperament, activity level, training, exercise, etc. These are all important factors for a successful adoption match. We remind everyone that we would not adopt a dog that does not like cats to a family that has cats. Pets, like humans, have different personalities and different temperaments. MATCHING is what PAWS does.
ADOPTION POLICIES
We require a waiting period before adoptions are finalized
Pennsylvania Law now requires all animals adopted from a Humane Society must be spayed or neutered before adoptions are complete.
We require a verbal agreement from the landlord if the pet owner is a renter.
We require a pet must be an integral part of the family with the opportunity to live inside the home. We do not adopt our pets to outside living situations, isolated from family.
You are adopting a life, not a gift.
We require potential owners to be physically and financially able to care for a pet.
We reserve the right to decide who adopts from Paws Along The River Humane Society.
Our adoption area is limited to 150 miles away from the shelter.
The distance traveled may incur a $25 fee
Paws Along The River HS reserves the right to make home visitations by staff before an animal is adopted.
Paws Along The River Humane Society is incorporated in Pennsylvania, and run by an elected volunteer Board of Directors. We are not affiliated with any government agency. Our main source of income is from our adoptions, donations, and fundraisers. Any questions on our policies or how they are administered should be sent in writing to the Board of Directors of Paws Along The River.
Renting with Pets
For pet owners renting can be difficult. Many landlords are reluctant to rent to tenants who have pets. Finding a rental can be even tougher for tenants with multiple pets and can be nearly impossible for certain breeds of large dogs.
Landlords who are willing to allow a dog or cat may draw the line at more exotic animals such as lizards and snakes. Many insurance companies refuse to insure landlords who allow certain breeds of large dogs, such as Pit Bulls and Rottweilers. If you have this breed or something similar you may have difficulty securing housing and you may even need to purchase a separate Pet Liability Insurance Policy.
Additionally, most landlords who do allow pets will be reluctant to allow puppies and kittens and you should too because they are most likely of all pets to damage property as they are too young to know any better. If you can convince your new landlord to let you keep a puppy or kitten, begin training your new pet right away and set aside some extra money for the damage that is likely to occur.
Most landlords who are willing to allow pets will require you to pay either an additional pet deposit, a non-refundable pet fee, additional monthly rent, or some combination of the three.
In addition, you will be held responsible for any actual damage caused by your pet, and your landlord could sue you if this damage exceeds your security deposit.
Keeping a pet in the property even temporarily without your landlord's permission could be a breach of your lease and could allow your landlord to terminate your lease and sue you for damages and/or eviction. Keep in mind eviction makes it more difficult to find housing and does not relieve you from paying rent.
What is the best way to convince a potential landlord to rent to you?
1. Be sure to provide exceptional references and a letter of recommendation from your current landlord showing a history of paying on time and that you can responsibly care for property and animals.
2. Setup rules you will follow to show your future landlord that you are a responsible pet owner.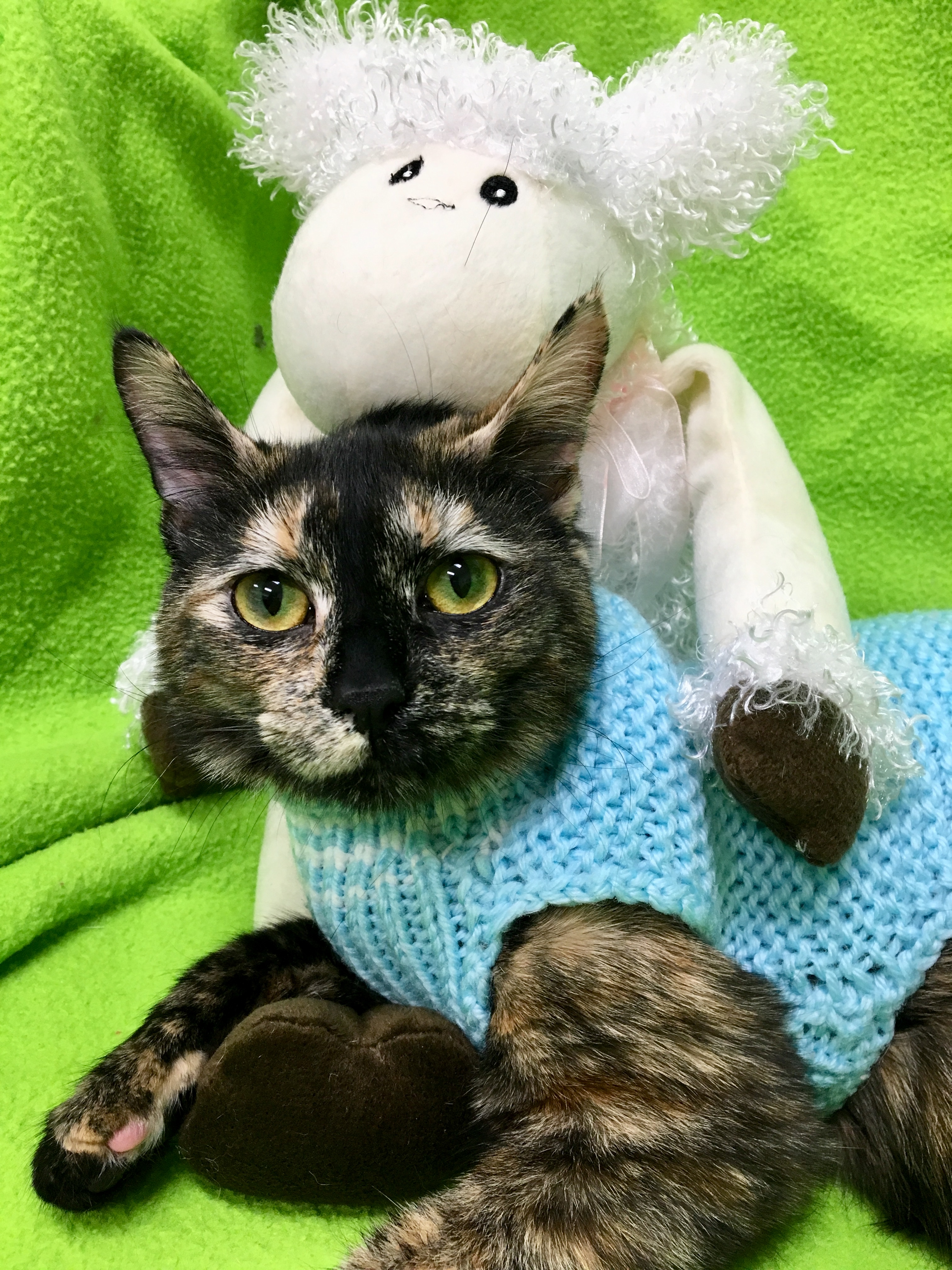 If you have a dog, make sure to clean up its waste
Consider crate-training if you feel your dog may be destructive while you are not at home
Make sure your cat has access to a scratching post
Make sure that one or more litter boxes are readily available
Litter boxes will be kept clean so no odor will affect the property or other tenants
Regular vet visits for shots, fleas or whatever is needed
3. Be more open-minded about the type of property that you are renting. A landlord will likely be more willing to allow a pet in a property with older carpet then a property with brand new carpets.
4. Be willing to pay extra. Whether it means paying a larger deposit, a non-refundable pet fee or slightly higher rent give the landlord an incentive to say "yes" and show that you have faith in your pet's good behavior.
Selecting the Right Pet for Your Children
The key to creating a true family pet that is gentle, loyal, and loving to both animals and people is to treat the animal as a beloved family member and to provide the training and care they deserve. It's not enough to get a pet for the kids. A pet is not a temporary playmate for children, but a lifelong family member who depends on the entire family, especially adults.
How old should my child be before we get a pet?
Although many experts recommend a child be at least six years old before a pet is brought into the family, you are the best judge of our child's maturity. At the very least, your child should exhibit self-control and understand (and obey) the word NO. If you think your child is ready for a pet, first introduce them to friends' well-behaved pets so you can observe your child's behavior around them.
Should we get a young animal or an older one?
Many families with young children choose a kitten or puppy, believing these pets are safer, easier to train, and more adaptable than older, larger pets. But this isn't always true. Because puppies and kittens are fragile, require extra time and care, and are prone to play-related scratching and biting, they may not be appropriate for a household with young children. Adopting a friendly, calm, adult animal who has a known history of getting along with young children may be the best choice for your family.
What kind of dog is best with children?
The truth is, all dogs have the potential to bite, and a dog's breed is only one of many factors that affect temperament and behavior. The best dogs for kids are those who receive proper socialization, humane training, exercise, and attention; who are given adequate food, water, shelter, and veterinary care; who are neutered/spayed; and who are safely confined.
How should my child interact with pets?
To protect both your child and your pet, it's critical that an adult supervise all pet-child interactions. It's also important to help your child see the world through your pet's eyes. Ask your child how she would feel if someone poked at her eyes or pulled her ears. Help your child understand that:
Pets need space and may not always welcome human attention, especially when eating, playing with their toys, or resting.
Pets may become upset by too much petting or stimulation. Teach your child to heed warning signs (such as hissing, lip curling, retreating, and growling) that indicate her animal friend wants to be left alone.
Tell your child to get permission from an adult before touching another pet. Explain how some pets may feel threatened when stared at, cornered, or hugged.
Animals in pain may lash out or bite anyone who tries to touch them. Teach your child to leave an injured pet alone and to notify an adult immediately.
Teach your child appropriate behaviors around dogs.
Dogs contained in yards or cars may try to protect their territory if approached. Teach your child not to tease or get close to them.
Dogs may become overly excited and dominant during games such as tug-of-war or wrestling, possibly injuring a child in the process. Instead, teach them to play fetch with a ball or Frisbee.
How can I help my pet feel safe?
Provide pets with a place of their own where they can retreat from children. Don't put your pets in situations where they feel threatened. Pets live longer, healthier, and safer lives when kept indoors with the family.
How can my child help care for a pet?
Allowing children to help care for a pet teaches responsibility and instills a feeling of competency and accomplishment. Choose tasks appropriate for the age of your child. Caring for a pet is a great way to teach strategies to help children manage their responsibilities. Sit down with them and make a list of all the activities involved in the animal's care. Divide it into daily, weekly and monthly responsibilities. Assign different activities to each family member, taking into account each child's age and level of ability.
How can I teach my children to take good care of pets?
The best way to teach your children how to be responsible pet caregivers is to be one yourself. As soon as you bring a pet into your family, set up and enforce rules regarding proper pet care. Teach children how to properly pick up, hold, and pet the animal. These simple lessons are essential to helping kids become responsible caretakers. Ultimately, your children will learn how to treat animals and people by watching how you treat the family pet. They'll study how you feed, pet, and exercise your companion animal. And they'll pay close attention to how you react when a pet scratches the furniture, barks excessively, or soils in the house. Frustrating as these problems are, getting rid of the pet isn't just unfair to the pet and your children, it also sends the wrong message about commitment, trust, and responsibility. When faced with pet problems, get to the root of the problem. Contact your veterinarian, animal shelter professional, or dog trainer to help you resolve any issues so you can keep the whole family together.
HOW OLD SHOULD YOUR CHILD BE?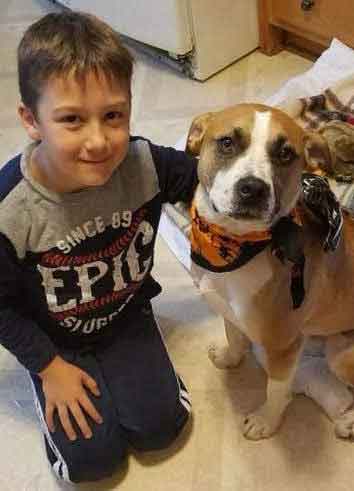 Toddlers: Whatever animal companion you choose, children under the age of four require almost constant supervision. Toddlers may be safer around an adult dog who is calmer, better trained and past teething. The same would go for cats.
Ages 5 to 8: The middle childhood years open up more possibilities. Children within this developmental period often enjoy caring for larger rodents, such as guinea pigs, or welcome the opportunity to share an affinity for fish with a parent or older sibling. They can help with the actual cleaning of their pets' cages. With direction and supervision, they may be able to help with grooming and, perhaps, later on, some feeding and walking responsibilities.
Ages 9 to 12: During this period your child's focus will begin to shift from family to friends. Extracurricular activities such as clubs and sports, along with more complicated schoolwork, will compete with your pet for your child's time and attention. Here again, you will be called on to pick up the slack when your child is unable to meet the animal's needs.
Teenagers: Teenagers are capable of all aspects of pet care and may be able to take on the more sophisticated care requirements of tropical fish and birds. But competition for their time will become even more intense than it was during childhood. Going off to college or living away from home is not far in the future. In fact, there's a very good chance that a cat or dog acquired by a teenage child may eventually play with your grandchildren!
Adoption FAQ's
Q: Some Dogs look intimidating in their kennels. Why are they available for adoption?

+

A: A pet's stay at the shelter can be a very stressful experience. They are in a strange place with new people and strangers walking by their kennel each day. We thoroughly evaluate each pet's temperament and identify their personality, as well as likes and dislikes, so that we can place them in the best fitting home. When visiting the shelter, please feel free to ask the front desk questions about timid or barking dogs. It's always best to meet them outside the kennel to truly see all of their best qualities.

Q: I am interested in a specific pet . Why can't I come in and take it home?

+

A: In many cases, there may be more than one family interested in the pet. Matching a pet's unique needs to a person or a family's lifestyle and availability is an important dynamic in a successful adoption. For example, a dog that is not cat friendly with a high energy level is not likely to be the best fit for a family that has cats in the home.

Q: How do I know I am not adopting a problem dog or cat from the Humane Society?

+

A: Despite our years of experience, we don't always know how a pet will respond to a new home. We evaluate each pet that comes into our shelter carefully by performing temperament tests. Going one step further, we have a 12 -15-day "pet visit" trial at no cost. During this time, our staff is available to address all behavioral and health concerns that may arise.

Q: I called in a cruelty complaint and no one came, why?

+

A: Paws Along the River is a non-profit organization that offers a part-time Cruelty Officer as one of its services. Paws addresses as many complaints as possible with one part-time officer. However, the State, Township, and City Police can and must enforce all laws in the state of Pennsylvania. If Paws Along the River is not available to take your complaint, we encourage contacting your local law enforcement agency.

Q: Why should I bring a stray to Paws? I hear you don't help them.

+

A: As an Open Access Shelter, Paws Along the River provides shelter to all animals in need and provides what the laws dictate in our state. Because we are a state-licensed kennel, we are mandated to follow kennel regulations. Dogs are kept a minimum of 48 hours. After this period, the dogs are quarantined for observation for 10 days before moving forward to evaluate them. This allows time to check for microchips, identification tags, and inquire into veterinary records whenever possible. Be cautious when dealing with feral cats. They can be dangerous, however, we are experienced and able to conduct behavioral testing. All animals are provided with food, veterinary care, shelter, and proper attention. To determine adoptability, we do temperament testing. Adoptable pets stay in the shelter until they are adopted. There is no time limit. Stray animals can starve, get hit by cars, cause accidents, and hurt people. We are here to protect them and the public.
Adoptable Pets